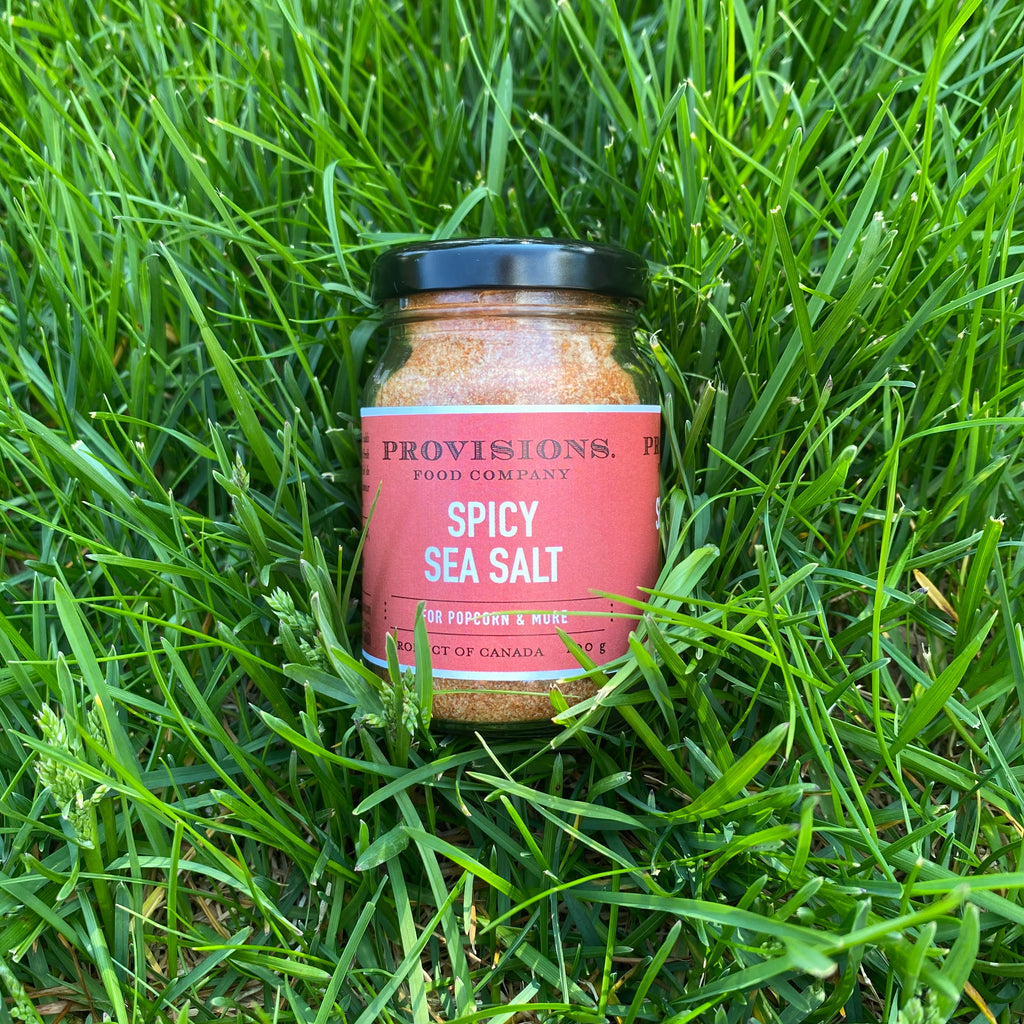 Spicy Sea Salt Popcorn Seasoning - Beamsville, ON
A few pinches of Provision's Spicy Sea Salt adds wonderful heat and flavour to a bowl of fresh popcorn.   

Ingredients: Sea Salt, Cayenne Pepper, Chipotle Pepper, Onion Powder, Garlic Powder.
All Natural. Vegan. Preservative-, Fat-, and Gluten-Free.
100 gram recycyable glass jar. 
---
Artisan Profile
Provisions Food Company


In 2012, trained chef and cookbook author Lori McDonald decided to combine her background with her passion for the vineyards, orchards, and farms of the beautiful Niagara growing region of Canada.
What began as Lori canning jams in her kitchen has grown into a talented and passionate team making PROVISIONS in their own production facility located in Beamsville, Ontario, Canada.