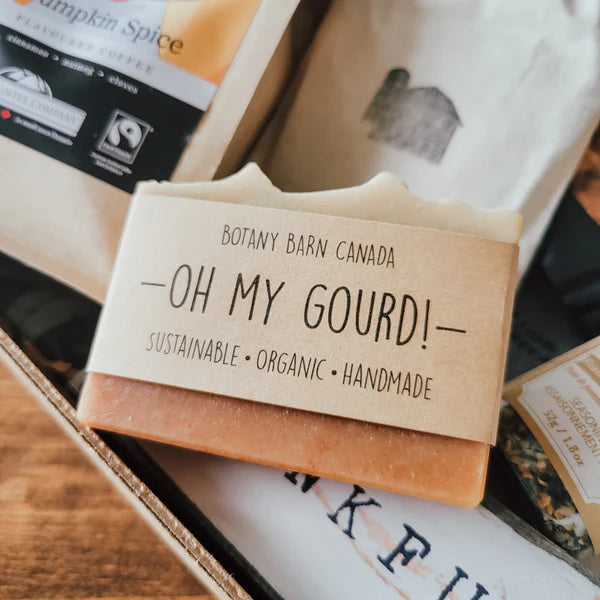 Oh My Gourd Soap - Kincardine, On
Oh my gourd, this soap is amazing! Hand made with real local pumpkin puree and organic pumpkin seed oil, if you live for pumpkin spice lattes and Autumn scents, this is the soap for you!
---
Artisan Profile
Botany Barn Canada
Kincardine, ON
Sustainable soaps & skincare products that are beautiful, functional, and gentle on your skin. Handcrafted with natural, organic & ethically sourced ingredients. Specializing in custom soap favours!